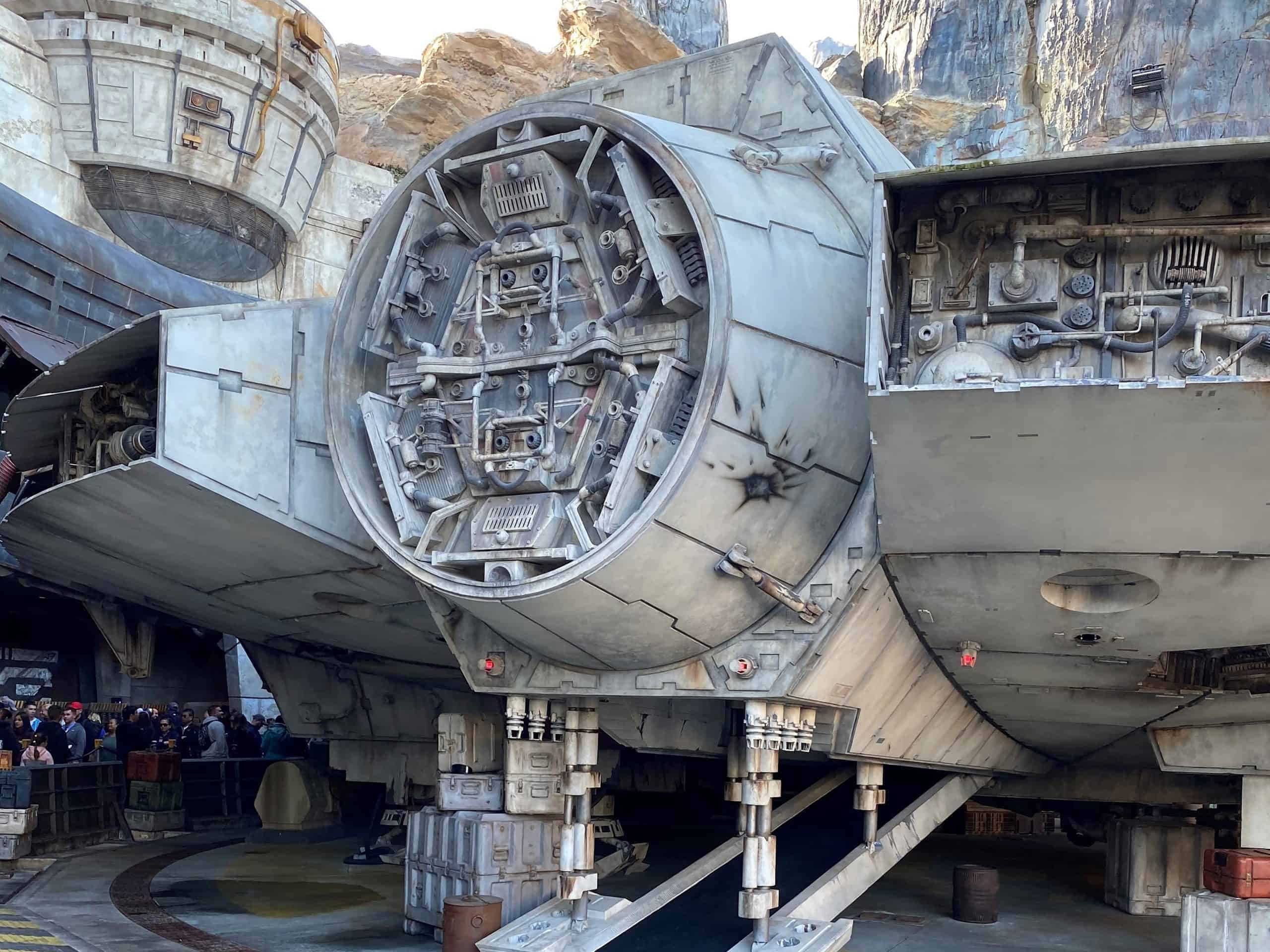 It is the ultimate in consumer Virtual Reality – Flying the Millennium Falcon at Disney World.
The sun was rising on a winter morning when my daughter and I arrived at Disney World's Hollywood Studios.  Our mission – to see Star Wars: Galaxy's Edge.  Our goal – to fly the Millennium Falcon.  After hearing about this park for years, we were finally here. And we weren't disappointed.
My first impression was that this park is HUGE!  Around every turn, and there were lots of turns, the land continues.  I started feeling like maybe we were on another planet.  There are spaceships sitting around, speedsters to look at, and people playing with droids.  Darth Vader was wondering around with some Stormtroopers giving visitors funny encounters (I thought they were hilarious).  After one last turn, we were looking at the Millennium Falcon.
We stood in the line (which moved pretty fast) and greatly enjoyed the views and the entertainment along the way.  We laughed a lot.  Soon we were in the Millennium Falcon.
Fortunately, I was assigned to be one of the two pilots, and was given the right seat.  I was in charge of the spaceship's up and down control.  The control is a simple lever, but works backwards from what I expected, and something inside told me that was not going to be good.  The other pilot controls the ship's right and left movements.  The passengers control weapons.   Very quickly we were off.
Disney's Imagineering did a fantastic job designing this flight.  The controls actually work, within limits, and the adventure was extremely fun.  Between outstanding visuals, the motion system, and the haptic feedback in the seats, I felt like we were really flying, and fighting.  Remember that backwards control?  At one point I forgot how the control worked, and instead of taking off into space, I crashed the ship onto the deck.  I could feel everything in the seat as we skidded across the deck.  Outstanding!!
The ride was so much fun we got back in line and did it again.
Disney's attention to detail for the land in general, and this ride in particular, exceeded anything they have ever done before.  The haptic feedback in the Millennium Falcon's seating added just the right touch of feedback to let you know that Star Wars is real.
I hope you get a chance soon to fly the Millennium Falcon.  Hopefully, you won't put as many dents in the spaceship as I did.